Press release
Mammoth Lakes, CA – It's all recreation, all the time with the Mammoth Lakes
Parks and Recreation Department. Mark your calendars for the annual Summer
Recreation Expo on Tuesday, March 26 from 5:00-7:00pm at the Mammoth High
School Gym.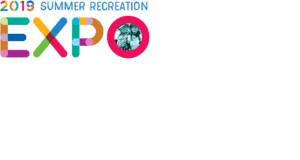 Discover a new summer adventure for yourself, your family or your friends at the
expanded and transformed Summer Recreation Expo. This one-stop-shop for
everything recreation is your opportunity to plan your summer of adventure by
interacting, learning, or registering for the many diverse summer signature
programs offered by the Parks and Recreation Department along with the plethora
of activities, events, leagues, trails and recreation products offered in our
community.
"We are committed to connecting with each and every community member to
provide enhanced, innovative and age-appropriate programs that promote 'healthy
and active' lifestyles. I highly encourage you to join us on March 26 – summer is
right around the corner!" stated Stuart Brown, Parks and Recreation Director.
The Summer Recreation Expo is a FREE event and all attendees will be entered in a
drawing to win some great raffle prizes throughout the night, including one family
VIP early registration for Mammoth Lakes Parks and Recreation Department
summer camps!
The Summer Recreation Expo includes something for everyone! Engage and learn
more about programs offered by over 40 recreation providers.
Recreation providers scheduled to attend include: The Town of Mammoth Lakes
Parks and Recreation Department, Mono Arts Council, Hayden Cabin, Mono County
First Five, Snowcreek Athletic Club, Mono County Behavioral Health, Mammoth
Lakes Library, Playhouse 395, Sierra Mountain Guides, Friends of the Inyo, Eastside
Velo, Mono County District 1 Recreation, Eastern Sierra Interpretive Association,
Mammoth Mountain Bike Team, Rock Creek Pack Station, Mammoth Lakes Swim
Team, Mammoth Lakes Tourism, TEEN CERT, Mono County Nutrition Task Force,
Disabled Sports Eastern Sierra, Mammoth AYSO Soccer, City of Bishop Parks and
Recreation Department, Valentine Eastern Sierra Reserve / SNARL, Mammoth Lakes
Trail System, Mammoth Lakes Recreation, Eastern Sierra Tri Club, Ground Up
Climbing Guides, ASO Mammoth, Footloose Sports and more!
Summer Camps Open for Registration April 1 – no joke!
Be prepared! All Summer Parks and Recreation Department programs go on sale
Monday, April 1, 2019 at 8:00am PDT. To view our summer program offerings,
please visit: https://apm.activecommunities.com/mammothrecreation/Home and
view the "Activities" tab.
This website is also where you will register for any programs. In order to register,
you must have an account. To create an account, follow the link on the upper right
hand side of the page for "Create an Account." Please be sure to create an account
before April 1, so that we may address any questions or issues that arise with
account creation before you attempt to register for programs.
Our more popular camps including Wilderness Camp, Adventure Camp, Mountain
Bike Camp, and Skateboard Camp fill up very quickly, so if you are interested in
those programs, we recommend registering as soon as possible.
Once a programfills, we will place participants on a waitlist. The waitlist is not a guarantee of acceptance. If a space in a program becomes available, you will be contacted directly by staff. Please be aware of our cancellation policy: All cancellations received more than one week prior to the start of the program will receive a refund, less a 10% processing fee. Participant cancellations received with less than one week's notice prior to the start of the program are non-refundable.
Please allow 1-2 weeks for any refunds.
For additional information about the Summer Recreation Expo or to reserve a table
(space is limited), please contact Lauren Plum at (760) 965-3699 or visit
www.MammothParksandRec.com.