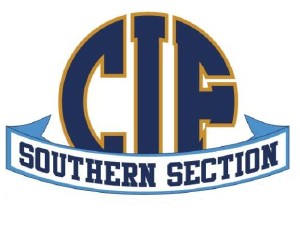 The Mammoth High School boys soccer team is in the final four, two wins from a Southern Section title.
The Huskies have reached the Division 7 semifinals in the CIF-SS Ford Championships Presented by Farmers, and after two long road trips, a home match – even if it's in Bishop – will be greatly appreciated.
Mammoth, the No. 2 seed, will play visiting West Shores (Salton City) Tuesday (3 p.m.) at Bishop City Park, with the winner advancing to the championship match this weekend in southern California.
The Huskies won another postseason match in impressive fashion Friday, routing host Kilpatrick (Malibu) 9-0 in a quarterfinal at Malibu High School.
Mammoth's Emilio Flores added to his scoring total with five goals against Kilpatrick, giving him 35 on the season. Juan Maldonado, Miguel Prieto, Fernando Ramirez and Hector Villapondo also scored for the Huskies against Kilpatrick.
Three straight victories have propelled Mammoth into the semifinals. The Huskies defeated visiting Hillcrest Chrstian (Granada Hills) 8-1 in the first round and edged Nuview Bridge (Nuevo) 1-0 in Wednesday's second round.
That made for two long road trips during the week, treks to Nuevo (east of Perris Lake) and Malibu (east of the Pacific Ocean) making for about 30 hours of travel.
But Mammoth (20-2-3 overall, champions of the Desert Mountain at 10-0-2) will get the Eastern Sierra home match against West Shores, which makes the long trip from Salton City. The Huskies get the automatic home berth since they have had one home and two road matches in the playoffs, while West Shores has had two home and one road match.
West Shores knocked off No. 4 seed Paraclete (Lancaster) 2-1 in the quarterfinals Friday. West Shores (20-6-1 overall, second place in Warrior League at 13-3) beat Bloomington Christian 5-0 in the first round and Don Bosco Tech (Rosemead) 1-0 in the second round.
Earlier this season, Mammoth beat West Shores 5-0, on Dec. 10.
The winner of Mammoth-West Shores will play the winner of the other semifinal between No.1-seed Cate (Carpinteria) and host University Prep (Victorville) for the Division 7 (the section's lowest) title. The championship match will be either Friday or Saturday at either Warren High School in Downey or Mission Viejo High School.
The Huskies have outscored opponents 149-26 this season, an amazing 20 players scoring goals, Flores leading the way with his 35.
Hector Villapondo also has filled up the net, with 30 goals, while Jorge "Coco" Galvan has 16 goals.
Miguel Vargas and Dillion Bertolina both have scored eight goals, Juan Maldonado has seven and Fernando Ramirez and Miguel Prieto both have six goals.
Also: Chris Macias (5), Isidro Vargas (4), Armando Alvardo, Juan Ferro, Jesus Garcia, Jose Godinez, Juan Lopez and Cesar Levya (all 3), with Edgar Moreno and Bryan Galvan (both 2) and Jesus Leon and Jonathan Lopez both with one.