In September, Mammoth School District Superintendent Frank Romero had told one local parent that he could not get a unanimous vote of confidence from the School Board so he was considering resignation.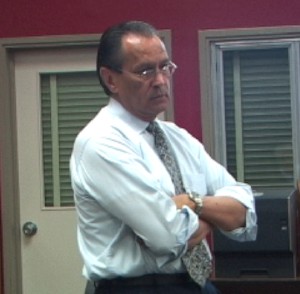 He did not leave then, but now, School Board members say Romero will not return to Mammoth Schools after the holiday break.
This week, a press release from Gloria Vasquez, President of the Mammoth School Board, says that after the holiday break Dr. Romero will not return to Mammoth Unified. Former Superintendent and Mono County Superintendent of Schools Rich McAteer accepted the Board's request to serve as Interim Superintendent.
The press release also says that Pat Rogan will serve as Interim Principal at the Elementary School. Romero was performing both jobs. The School Board will meet on January 5th to make formal appointments and take further action of Dr. Romero's contract.
In September, it was unclear what issues may have prompted Romero's concerns. At a school board meeting, dozens of parents and teachers supported Superintendent Romero. After a closed session at that meeting, the school board issued a statement that Romero would not resign immediately.
The statement said the Board and Superintendent would work together for the remainder of the 2009-2010 school year. The statement further said that the "Superintendent's evaluation and subsequent new goals and objectives will commence in January 2010, under the terms of his contract." It is known that Romero's contract allowed a January resignation and continuance of work until June.
In September, local parent Kathy Cage had said that Romero told her he was disturbed about not getting a unanimous vote of confidence from the Board. Cage said it was unclear why he needed the vote and what the real issues were. Cage concluded that the situation was a "crisis of Frank Romero's own making."
We have placed calls to Romero and await his response on the latest development.