As the Mammoth Unified School District Board of Directors began to lay out their priorities and goals for the 2009/10 school year, figuring out how to fill the principal position at Mammoth Elementary School came to the forefront.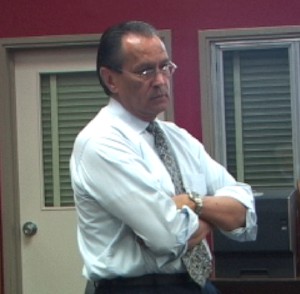 With large budget deficits looming before them because of the state that the California budget has been in, the Board agreed during their budget workshops in June and July to not fill the principal position, which would be vacant in the 2009/10 school year, in order to help balance the District's budget. Instead, Superintendent Dr. Frank Romero plans to split his time as the elementary school's administrator and the District's Superintendent for the next year.
The Board agreed that this scenario could not go on for more than one year, especially since Mammoth Elementary is going on six years of being a Program Improvement, or PI, school.
"Half of our student body is at MES and they are only going to get 50 percent of an administrator," stated MUSD Board President Shana Stapp. "We are kidding ourselves to say that this is fine."
The Board agreed that the elementary school was too important to not be a top priority. A one-year condition had been put on their decision not to hire the administrator during the June and July workshops. Board member Dr. Andrew Bourne pointed out that the one-year would be necessary for Dr. Romero to find a top notch administrator.
We don't want to rush the decision and end up with someone inadequate, Bourne explained. "One hundred percent of a new person [if they aren't the right person] isn't necessarily better than half of a known person."
An elementary school teacher in the audience agreed and stated that the staff at the elementary school was at least heartened that the administrator for the next year would be a reliable, known person, even if they were only getting half of his time.