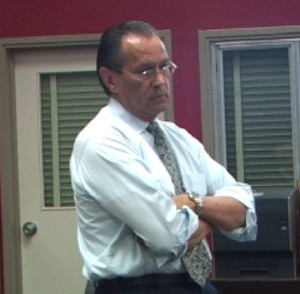 Mammoth Unified School District's Board continues to toil over future budgets. July is usually a "dark" month for the Board, meaning they don't meet, but this July they decided it was imperative to get together in a workshop to look at ways to cut costs in the future.
Superintendent Dr. Frank Romero had reviewed the list of suggestions the community had come up with at the Board's June meetings. He had researched each of the nearly 30 items to see if they were feasible and if they would save the school district money. Romero pointed out at the July 14 meeting that the district's 09/10 budget was OK for now because the budget had been balanced by dipping into reserves. The costs savings reviewed at the workshop would be things to look at for subsequent years.
One of the most feasible ideas, according to Romero lies with making some changes to transportation. One possibility would be to charge students to ride school transportation, but according to Romero, the high number of free and reduced lunch kids at Mammoth schools would lessen these savings. Free and reduced lunch students cannot be charged for transportation according to law. However, the school district could eliminate one bus and tighten up their routes to school.
"ESTA would be willing to run a bus down Old Mammoth Road every half an hour, for free," Romero explained. "They would start early enough to get all the children to school on time."
The district could then consider running one bus around the perimeter of town to pick up the rest of the children in Mammoth. As for children south of Mammoth, the district could plan to run a bus to Crowley that would only make two stops. Parents of children in Sunny Slopes or Tom's Place would have to drive their children to one of the two Crowley stops.
"Right now we are almost picking the kids up at their door," Romero said. The district has already realized a cost savings by cutting a bus driver and they are now looking to save and reallocate staff time with this process.
As Romero continued to pour through the other items, one parent, Tina Schrager, wondered aloud why the property tax that Mammoth Mountain Ski Area owed for the sale of the Mountain in 2005 was going unchecked. A portion of those property tax dollars, once collected, would go to MUSD.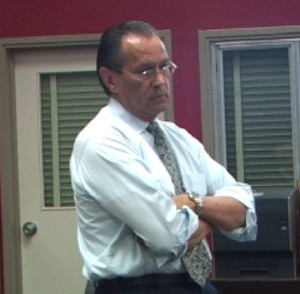 "It seems like there is a lot of talking out of both sides of the mouth when it comes to the Mountain paying its taxes," Schrager said. "We should be embarrassing the Mountain with some kind of ad in the paper for not supporting the schools by paying their taxes. A lot of Mountain employees have kids in the school district, and it's unethical not to pay your taxes after a sale."
The Board stated that it would not be appropriate for them, as a Board to get involved in trying to guilt the Mountain into paying their taxes, but that Schrager should write a letter to the papers with her opinions.
Board member Dr. Andrew Bourne added that whatever the Mountain was doing was not unethical, but a business decision. The Board hopes to have the County Assessor Jody Henning come to one of their August meetings to lay out the facts of what exactly is going on with this particular tax situation since there are many rumors floating around. Romero estimated that the portion to go to the school district would be an original lump sum of $1 million, with approximately $300,000 each year thereafter.