After an investigation into what they described as plagiarism by Mammoth School Superintendent Frank Romero, the Mammoth School Board voted to terminate their agreement with Romero but stated that Romero had volunteered to resign earlier.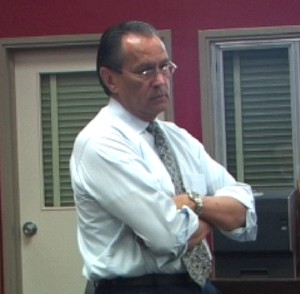 After a closed door meeting Tuesday night, School Board President Gloria Vasquez issued a press release to say that the Board voted unanimously to terminate Romero's agreement, effective immediately.
The Board also voted unanimously to appoint Rich McAteeer as Interim Superintendent and Patrick Rogan as Elementary Principal. Both contracts will go to an open session meeting January 28th.
The press release said that members of the public had made the Board aware of plagiarism in articles published in the Mammoth Times. During an investigation of this, the Board said they found a "pattern of plagiarism in multiple writings that would not be acceptable in any academic setting."
The Board did not go further in its description of Romero apparently representing someone else's writing as his own. Board members did say that they expect from district leaders what is expected from teachers, employees and students. They said they will now focus on identifying the right leader for the District.
The Mammoth Board will search for a new Superintendent and a new Elementary Principal for the new school year. Officials said the School District deserves to be guided by leaders who "set the mark for integrity and honesty."