Since the tragedy on September 11, 2001, the Mammoth Rotary Club has honored local heroes. This September, the Rotary will shine the light on the men and women of our armed forces.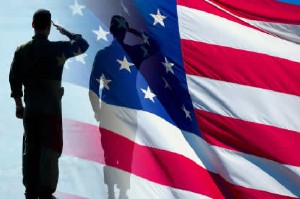 The Rotary's Local Heroes BBQ on September 10th will honor active duty military and veterans of the entire Eastern Sierra. Also honored, members of local fire, law enforcement, paramedic and other first responding units.
So, active military and veterans should RSVP for their free lunch. $10 donations will be asked of all others. Members of the community are invited. Call Brett Walters at 934-1500.
It's all happening September 10th at noon at the Mammoth Lakes Fire Station #1 on Main St. As Brett Walters put it, "This is your opportunity to say 'thank you' for their service above self."