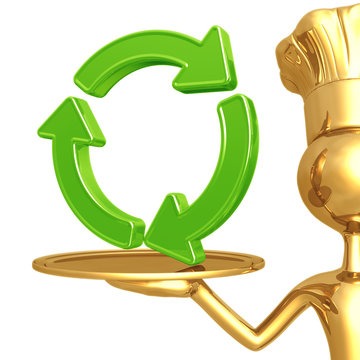 Brandon and Theresa Brocia are recycling ninjas.
The owners of the Eatery at Mammoth Brewing Company gave the Mammoth Town Council a
tutorial on recyclable restaurant take-out containers and bags at a recent meeting. Brandon
Brocia brought samples, explaining what constituted true recyclables.
Brocia's ask was a city policy that requires to-go products meet the description of "recyclable".
The Town was considering that move, Brocia explained, but then COVID-19 and the ensuing
shut-down happened. So one more restriction on restaurants was set aside. His description of
many products identified as plastic-free was "they're cheap, but toxic," as he dropped his
collection, one by one, to the floor.
The company Brocia highlighted is Buoy. There may be other manufacturers of recyclables for
take-out, but this one has the process nailed and even comes with an app that sends customers
to restaurants using their products. The customer then returns the containers or has them
picked up. Buoy picks up the containers, cleans and sanitizes them so they're reusable. The
cleaned containers go back to the restaurant and starts the cycle all over again.
California has taken some steps to reduce take-out containers in landfills. Brocia anticipates
more laws will come. In 2019, Governor Gavin Newsom signed off on Assembly Bill 619. The bill allowed clean, consumer-owned containers could be filled by a restaurant employee or the
customer. But, it also required the container be isolated from the service surface or that the
surface be sanitized after each fill.