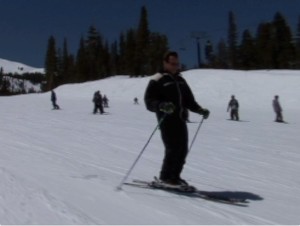 (From Stu Brown, Mammoth Recreation Manager & PIO)
Good morning,
Summer is here and so is recreation. With so much going on, unfortunately I missed a few items yesterday so here you go…
If you missed the first summer edition of RTW, don't panic, click here and catch up on the 5 pages of recreation news, events and activities.
Mammoth Mountain has extended the season until this Saturday, June 1 – get those last runs for the season!  The Mammoth Bike Park is open from 9am-6pm (last shuttle from the Village leaves at 5:30pm) with access to Downtown, Uptown, Big Ring, Paper Route, Juniper, Timber Ridge, Shotgun, Lower Pipeline, Lower Bullet, Lakes Trail and more coming soon! Bring the kids and try out the Pioneer Practice Loop at the Adventure Center.
Both Sierra Star and Snowcreek Golf Courses are open for the season…
Red's Meadow road has reopened from its winter closure status. Entrance fees of $10/vehicle apply now through June 22. Shuttle service to Reds Meadow and Devil's Postpile National Monument will begin on June 22.
Mammoth Youth Football League Registration day is this Saturday, June 1 from 3-7pm on the second floor of the Sierra Center Mall. Please contact Theresa Dessert at (619) 851-8288 for additional information.
Huskies Football Golf Tournament is June 8 at Sierra Star. Support Mammoth High School Football team during their annual Golf Tournament fundraiser. $125 per player, includes 18 holes with a cart, and a BBQ lunch.
Looking ahead…KidApolooza is June 8 at Mammoth Creek Park, the Mammoth2Bishop Fun Bike Ride is June 15, the Monster Energy Mammoth Motocross returns June 21, and the inaugural Mammoth Half Marathon is June 23!
Make it a safe and great week!
Stu
Stuart Brown
Recreation Manager & Public Information Officer
Town of Mammoth Lakes