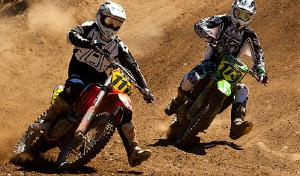 Experience the best of summer with the Recreation Department. Download this week's edition of Recreation This Week (Click on link) or follow us onFacebook.
Around Town…The Monster Energy Mammoth Motocross returns June 20, and the second annual Mammoth Half Marathon is June 21-22!
Recreation News…The Whitmore Pool opens to the public for recreation swimming and a FREE swim day on Saturday, June 21. Join in the fun from12:00 – 4:00 p.m. Drinks, snacks, shade and public Wi-Fi available. Beginning Monday, June 23, midweek transit service to the Whitmore Pool will commence – only $10 for a 10 ride punch card!
The Mammoth Roller Rink/Outdoor Rec Zone also opens Saturday, June 21 at 6:00 p.m. with FREE Admission and only $2.00 for skate rental. New in 2014, stay cool with the new shade structure over the concession area, throw a few horseshoes, enjoy volleyball & badminton, basketball, and new rental inline/quad skates. The ramps are back along with our many family games.  Public Wi-Fi is also available and reserve your next birthday party or family gathering on wheels!
Summer camps are filling up fast – register online today. The first FREE Mountain PAR Course is offered on June 20, Adult Soccer League commences June 22 at Whitmore, register for the U.K. International Soccer Camp on June 23, Children's Yoga begins June 25, the first Gymnastics Camp is June 27, registration deadline for Adult Softball League is June 27, Wave Rave Concrete Kommandos Camp 1 is June 30, and Gymnastics/Tumbling continues at the Community Center.
Town Meetings… Town Council is scheduled to meet on June 18, 2014
Review the latest forecast – summer is rolling!
Get your supporter jerseys ready – FIFA Soccer World Cup begins June 12 andNational Get Outdoors Day is June 14!
Make it a safe and great recreation week!
Stu
Stuart Brown
Recreation Manager & Public Information Officer
Town of Mammoth Lakes