Mammoth Police report an internet scam attempt that was picked up by a Mammoth Lakes resident.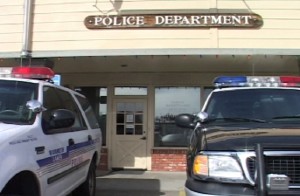 Detective Doug Hornbeck explained that the resident reported that he received an e-mail from what appeared to be Bank of America asking him to update his account information. The resident, who banks with Bank of America, was suspicious and called the bank and confirmed that the email was not legitimate.
The e-mail has what appears to be the official Bank of America letterhead. It states that for your security, access to online banking has been locked because the number of attempts to sign in exceeded the number allowed. The scam e-mail then tells you that in order to restore access, you have to please click here to fill up all the information.
Much of the rest of the e-mail appears to be normal, but the request to click here to fill up all the information is distinct. Another point of suspicion is to be aware of is the statement that you are locked out of your account.
Detective Hornbeck asks that you call the company if you receive an e-mail or letter like this to see if it is legit. If the company is not sure, call the police.