In a strange series of events, Mammoth Police followed a trail of clues to the arrest of a Palmdale man. It all started at the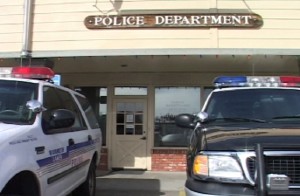 Village at Mammoth. A woman flagged down a Mammoth Police Officer and said someone stole her jacket and iPhone from a local bar.
Police said the woman called her own phone and a man answered. He told her he was at the Shell Station. Police went with the woman to the stations in Mammoth but found no one. She called the phone again, and this time the man said he was at the Forest Service housing.
Earlier, another Mammoth Policeman had given an intoxicated man a ride to Forest Service housing. They checked that out, but no luck. Then a contact was made with a man on Main St. who was holding a cell phone. At the same time, the other officer with the victim heard the policeman and the suspect talking. They found their man, they believed.
The woman identified her phone and later her jacket was also returned. 21-year-old Evan Christopher Taylor of Palmdale was arrested for possession of stolen property and public intoxication.