Mammoth Police are looking for information on a suspect in a string of burglaries from the Snowcreek Athletic Club and the Tallus Resort.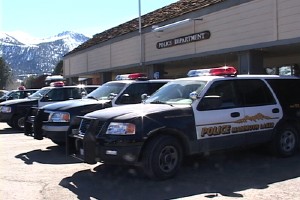 According to Police, Snowcreek management reported that an employee, 50-year-old Mammoth resident Matthew Todd Underwood was suspected of removing items from the clubs sport shop, spa, and lost and found. Police say that Underwood is also the suspect in the theft of numerous items from a corporate storage unit at Tallus, where he worked.
After serving two search warrants at Underwoods residence, police say that they recovered many of the items missing from Snowcreek and Tallus. Police report that the investigation has expanded into other recent jobs in condominium and hotel management.
Police say that Underwood may have heard that he was a suspect on January 13th and slipped out the back door at Snowcreek to avoid MLPD officers and seek legal counsel. Police say that there is a valid arrest warrant for Underwood, who may intend to turn himself in this week.
Anyone with information about Underwood is encouraged to call Officer Daniel Hansen or Detective Doug Hornbeck with the Mammoth Police Department at 934-2011.