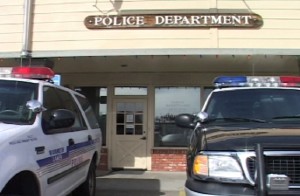 News of another scam in the Eastern Sierra. Mammoth Police report that it was brought to their attention that a telephone scam is underway in Mono County and the Town of Mammoth Lakes.
Officers said that a company claiming to be State Investigative Agency with a caller ID of 760-935-3927 is making calls to local residents attempting to gain personal information.
Police said at times they claim to be an officer and that they have a warrant for your arrest. Police said that the callers have gained information from Payday Loan companies for which locals may have applied. The callers claim you owe them money and you need to pay them via credit card.
Mammoth Police said they have been able to confirm that this is not a legitimate company doing legitimate business. Officers say if you receive a call from this company, do not give them any personal information. If you have questions call Officer Daniel Hansen or Detective Doug Hornbeck at 760-934-20ll.