NEWS RELEASE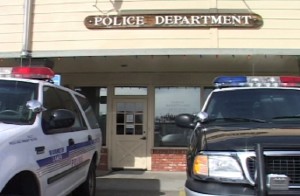 MLPD Investigates Assault on a 6 Year Old
On Tuesday January 21st, Mammoth Police were dispatched to a residence for a report of an assault.  Upon arrival, officers learned that the victim was a 6 year old girl.  The victim told officers that after she got off of the school bus at Snowcreek to walk home, other students had pushed her down, kicked and punched her.
With assistance from the victim, officers identified the three suspects who were also students at Mammoth Elementary.  One of the children was contacted at his residence and then all three were interviewed the next day at school.
Per the victim's mother, she took her daughter to Mammoth Hospital where she was treated for a concussion.
The three juvenile suspects were a 6 year old boy, a 6 year old girl and a 7 year old boy.  Their names are being withheld due to their ages. The reason for the coordinated assault is still unclear, but may have resulted from a prior snowball fight. Mammoth Elementary is assisting with the investigation and took the appropriate disciplinary action pursuant to their policies and procedures.
The case has been referred to Mono County Child Protective Services, Mono County Juvenile Probation and to the Mono County District Attorney's Office for review.