Mammoth Police have identified a possible suspect in a stabbing incident. Officers interviewed several witnesses and the victim, and they continue to investigate after responding to a call Saturday.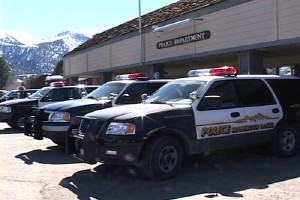 Officers said it was in the early morning hours of Saturday that they responded to an apartment complex parking lot regarding a call of a fight in progress. Officers were advised that one subject had a knife and was attempting to stab several guests at the location.
Police arrived shortly and observed several people running from the location. Officers talked to several of them. Police located the victim who they said had been in a verbal altercation with the suspect with the knife a short time earlier.
The suspsect went to his apartment and retrieved a large kitchen knife, police said, and then retruend and confronted the victim. The suspect, according to police, tried to stab the victim several times before other guests intervened.
Police ask that if you know anything about this case, place contact Mammoth Police as soon as possible.