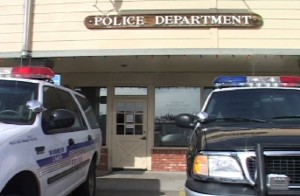 Mammoth Police have put out the word that officers plan to take a more active role in bed tax compliance investigations.
Transient Occupancy Tax, the tax on nightly rentals, is the meat and potatoes of the Mammoth Lakes Town budget. The tax comes from hotels, motels, and condos that rent on a nightly basis. Many resort areas allow people to rent out their homes on a short term basis, but the Town of Mammoth Lakes prohibits nightly rentals in areas zoned Residential Single Family, Rural Residential, and Residential Multi- Family.
Whether or not to allow people to rent out their homes in Mammoth Lakes is an issue that continues to bubble to the surface from time to time, but for now it remains illegal. The Mammoth Lakes Police Department recently issued a press release stating that officers have set up an anonymous tip line so people can report possible nightly rental violations.
Another way to make sure that people are renting properties above board, is to make sure that properties that are allowed to rent on a nightly basis, do pay their bed tax. Town Manager Rob Clark explained that the Finance Department also looks for TOT violations. So far this year, Clark reports that there have been 200 new properties registered to pay TOT in Mammoth. He explained that Town officials notify the property owner if they are not registered with the Town. This usually results in voluntary compliance, Clarks says, but if a property owner failed to comply the police could be involved as well.
If you know of a property that you think may be an illegal nightly rental, police ask that you call their anonymous tip line at 934-3261.