With a large part of the Mammoth community now Hispanic, Police Chief Dan Watson and his staff have reached out to that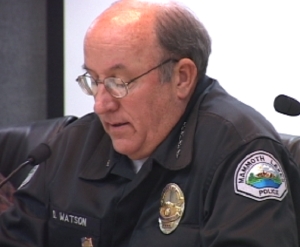 segment for better communication and relations. In that continuing effort, the Police-Community Hispanic Advisory Committee will meet Tuesday night.
Police Chief Watson conducts the meetings. Tuesday, the group will elect a committee co-chair, discuss membership of the committee and plan for a future town hall meeting. Luis Villanueva will report on meetings with Ski Area employees and America Hernandez will report on a ride-along scheduled with Mammoth Police Officer Ramos.
The meeting is open to the public and set for 6pm in Suite Z in Mammoth Lakes, Tuesday.