As we reported Monday, a decision document was released on the termination appeal of former Mammoth Police Officer Eric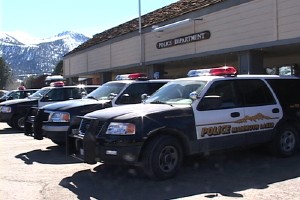 Hugelman. Mammoth Police Chief Dan Watson said he would meet with Town Manager Rob Clark on that issue today.
Chief Watson said he, too, found out that the decision was received by the attorneys in this case on Christmas Eve day. Because this is a personnel matter, Chief Watson was not sure how much information the Town could release.
An internal affairs investigation in Mono County had led to Hugelman's firing more than a year ago. The investigation reportedly examined Hugelman's involvement in an alleged assault in Las Vegas and a bar fight in Bishop. Charges against Hugelman were dropped by the Inyo District Attorney in the Rusty's bar fight. There was apparently no prosecution or police report on the alleged assaults in Las Vegas.
The big questions for Town of Mammoth officials – will they appeal this decision? If not, how much money will they pay Hugelman?