Fewer people work at the Mammoth Lakes Police Department than they did ten years ago. Now, Police Chief Dan Watson wants to fill the vacant lieutenant's position and add and fill a sergeant's position. He will make that recommendation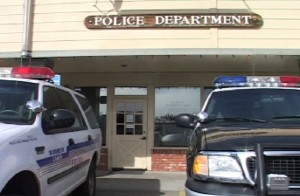 Wednesday night to the Town Council.
Chief Watson said two years ago, the MLPD had five sergeants and a lieutenant in the supervisory division. Now, there is no lieutenant, with the retirement of Jim Short, and just three sergeants. Chief Watson said the addition of a lieutenant and another sergeant would give the Department an "adequate and comfortable" staff.
If the Town Council approves the reinstatement and filling of these positions, the cost would add up to $117,000 for the lieutenant for six months and $93,000 for the sergeant for six months. Officials have proposed the funds come from surplus transient occupancy tax and Council discretionary funds.
In a memo to Town Manager Rob Clark last month, Chief Watson wrote that from a public safety standpoint, the Town can not afford to police at the levels of 10 years ago. He points out that the population has grown and resulted in greater demands on the police department.
Chief Watson says in that memo that it is his opinion that the MLPD is "minimally staffed." He says that what he has recommended is "the bare minimum" needed to provide an adequate level of public safety. Chief Watson's memo includes several recommendations beyond his suggestions for Wednesday night's discussion. We will report on the other issues in later posts.