Five people have submitted applications to operate medical marijuana co-operatives in Mammoth Lakes. The rules say only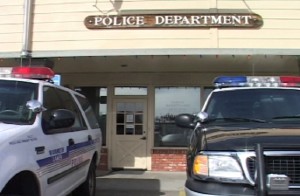 two co-ops allowed. Mammoth Police Chief Dan Watson has assumed oversight on these applications and will file a report with the Town Planning Commission.
Chief Watson said that his department does backgrounds on applicants and locations proposed. He said that his department had to get back to each applicant for additional information. He expects to have everything together in a week.
Then, the Chief will prepare a report for the Community Development Department. Watson said he understands the Planning Commission will tentatively hear the issue at their meeting September 22nd. "Everything is on track," said Watson.
The Chief added that he will meet with Community Development to find out what information they want from him. It's an all new process for Mammoth Lakes, and Chief Watson said he will give the Planning Commission "as accurate a picture of the applicants as possible."
Mammoth zoning code does limit the location of the two co-ops to the Industrial and Commercial General zones in Town.