When Mammoth's Interim Police Chief goes to work July 5th, he will fully take charge of the department. Current Chief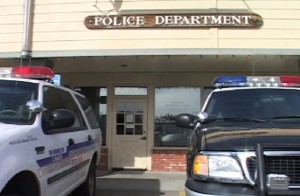 Randy Schienle and Lt. Jim Short will no longer work at the office unless requested by new Chief Dan Watson.
Town Manager Rob Clark said there are timing issues regarding Schienle and Short's retirements, with an advantage for their official retirement to take place later than July 5th. So, Clark said, they will remain available to Chief Watson during the transition. Clark confirmed that Chief Watson will determine the role of either Schienle or Short.
Retiring Chief Schienle and incoming Chief Watson have met to make plans for a smooth transition. Town officials said that Schienle's official retirement is August 11th and Short's retirement date is September 30th. The two long-time officers will effectively be out of the picture July 5th, unless asked for assistance by new Chief Watson, who will lead the department for the duration of the new fiscal year.
Town officials have said that Chief Watson will be responsible for helping the Town evaluate its long term needs including staffing levels, command structure, operating procedures, wildlife management and how to replace retiring members in the future. Officials have said that Chief Watson will assess the police department and then discussions about the process for hiring a permanent Chief of Police will take place.
The swearing in of chief Watson will take place Tuesday, July 6 at 9 am in Suite Z of the Town Council Chambers.