With an increase in items being stolen from vehicles, Mammoth Police would like to remind everyone to safeguard themselves from crimes of opportunity.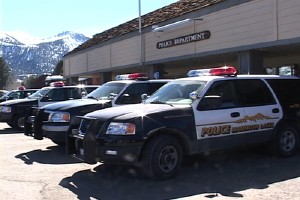 Over the past few weeks, police have taken reports of stolen iPods, purses, wallets, and cameras from vehicles. The officer that we spoke to had five theft reports on his desk over the past week or so. Some of the vehicles were locked, requiring the thief to break into the vehicle. Others were not. Either way, police ask that you lock your car and keep valuables out of sight.
Mammoth Police also report several snowboards stolen from outside of residences, where the thief had easy access to the gear. With crimes of opportunity like these, the fix is simple. Again, police ask that you take a moment to secure your vehicles and do not leave valuables in plain sight.