A unanimous vote of the Mammoth Planning Commission recommended approval of an ordinance to allow medical marijuana cooperatives in Town. The issue now goes to the Mammoth Town Council.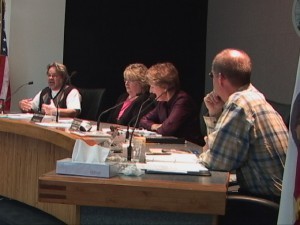 Community Development Director Mark Wardlaw said that the ordinance would allow no more than two medical marijuana cooperatives within the Town limits, would allow location of the cooperatives in the commercial-general zone and industrial zone, would require that the cooperatives be at least 500 feet apart.
Town Manager Rob Clark said this would amount to a zoning code amendment and would also go on the ballot for a public vote if approved by the Town Council. The Council will likely consider it at their February 17th meeting.
In tandem with this proposed ordinance, a group of officials and citizens has hammered out a draft ordinance to regulate the operation of medical marijuana dispensaries. That document will speak to issues like numbers of plants, the appearance of the cooperatives, security issues and employee guidelines.
The group at work on this ordinance includes Police Chief Randy Schienle, Tony Barrett, Steve Klassen, Nancy Mahannah and Lt. Jim Short. Schienle said the group has worked in an ultra cooperative mode. It is believed this ordinance will come together by the June election.