Over the week-end, a local Orthopedic surgeon, Dr. Michael Karch, found himself in mortal battle with a pit bull when he stopped to help what appeared to be an injured dog.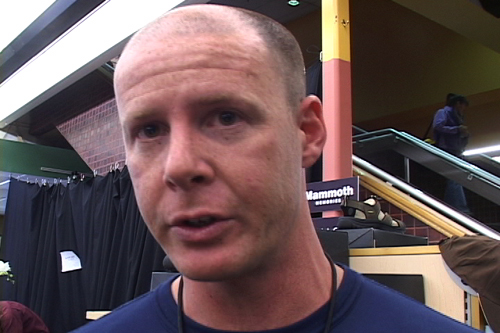 Inyo Animal Control Officer Tim Proffitt said that Dr. Karch saw a pit bull lying in the middle of the street at West Line St. and Winuba Lane in Bishop. To see if the animal were hurt, the doctor got out of his vehicle and approached it.
The dog lunged at the doctor who blocked the powerful head with his left hand. The dog punctured his hand to the bone and kept fighting.
Proffitt said Karch tried to hit the animal away and then went for its eyes. The powerful dog seemed determined to attack Dr. Karch, who finally grabbed the animal's throat and tossed him down.
A truck drove by and hit the dog, killing it. Animal Control Officer Proffitt said he sent the dog's head to the Department of Health Services in the Bay Area to test for rabies. The dog was not diseased.
Dr. Karch said his advice from this harrowing experience, "use caution when trying to help a wounded animal." Animal Control Officer Proffitt went further and said it is best not to approach an injured animal. Pit bulls, much in the news for their involvement in injuring and even killing humans, have been banned in some states.
The dog apparently came from the Bishop Indian reservation, although Proffitt said he could not determine the owner of the animal. The reported owner said he had just been feeding the dog, which he called a stray.
There is no leash law on the reservation.