Mammoth Museum at The Hayden Cabin Now Open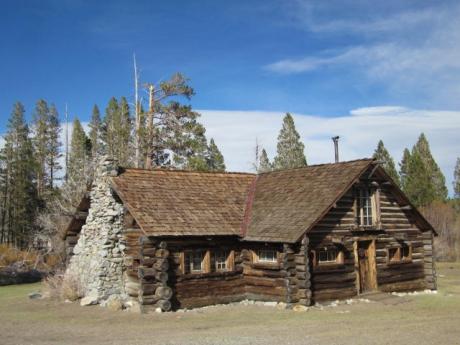 The Hayden Cabin/Mammoth Museum is housed in the original 1920's log cabin built by Emmett Hayden, map maker of the Eastern Sierra. It contains many artifacts from that period as well as historic photographs and displays.
This four room log cabin has many original furnishings that decorate the kitchen and living room. There are two rooms of the depression era Hayden Cabin, authentically decorated with original hand made furnishings, photos, maps, trophies, and other personal belongings. Emmett was a noted map maker. The Hayden Map Company was the first commercial enterprise dedicated to making maps in the Eastern Sierra. The Hayden's spent summers in Mammoth Lakes and winters in Glendale in southern California.
The museum is located in a park-like setting beside the meandering waters of Mammoth Creek. This is the perfect spot to enjoy a picnic and reflect on times past when the pace of life was just a little slower.
There are many special events and programs scheduled this season at the Museum, so please visit our website for more details and information.  There are several large projects to undertake at the Hayden Cabin.  Donations made on the website, either in general, or for a specific project are extremely helpful and very much appreciated to keep the cabin in good shape and the museum going for all to enjoy.
WHAT:           Season re-opening of the Mammoth Museum at the Hayden Cabin
WHERE:        5489 Sherwin Creek Road, Mammoth Lakes
WHEN:          Saturday, May 29, 2021 at 10:00 a.m.
TIME:             10:00 a.m. – 4:00 p.m. daily Memorial Day Weekend, June and
the month of September
10:00 a.m. – 6:00 p.m. daily July, August and Labor Day Weekend
COST:           FREE admission – $5.00 donation suggested & memberships encouraged.
Southern Mono Historical Society
CONTACT INFO: (760) 934-6918
Facebook: www.facebook.com/www.mammothmuseum.org