If Mammoth Lakes were the stock market, values would likely go up today on the heels of a press release that reveals an energetic interest in real estate in Mammoth on the part of Ski Area majority owner, Starwood Capitol.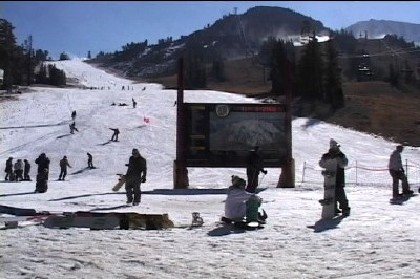 A press release from a New York media firm says that Mammoth Mountain Ski Areas two real estate teams have merged to improve operations, which will include new projects.
The press release says that MMSA Development LLC and MMSA Planning and Real Estate division will merge as part of a broader organization aimed at improving coordination among all of the development activities.
Tom Johnson of The Abernathy MacGregor Group told us that what prompted this new development was a natural progression of Starwoods promise to turn Mammoth into a world class resort. In fact, Barry Sternlicht, Starwood Chief, had talked to local business owners about his plans to revamp Mammoths image.
Part of the current restructuring includes naming Jim Smith as head of Mammoth Mountains real estate operations. Smith has already worked for over a year on Starwoods development projects. Jeff Dishner, Senior Managing Director of Starwood Capital is quoted as saying, We believe this restructuring will not only improve coordination among our many projects but leave the organization better positioned to pursue our ongoing effort to turn the Mountain into a world-class resort.
The press release lists current development projects underway, including Starwoods plans to expand the Village at Mammoth on property it already owns to include 400 additional hotel rooms and residences and over 30,000 square feet of retail, restaurants and entertainment all to be connected to MMSA via the new ski trail. Mr. Johnson declined to comment on rumors that MMSA might buy the entire Village.
Other development projects named include Altis, the ski-in ski-out luxury townhouses under construction on the Bridges ski run next to the Eagle Express chair lift; The Mammoth Mountain Gateway, which will include hiring of a leading resort planning firm to design a community gateway that articulates a clear vision for the redevelopment of downtown Mammoth.; Also, Eagle Lodge with a 70-unit hotel and more; and updating of Sierra Star to attract luxury hotels and other amenities.