Mammoth Mountain Ski Area is now set to open for the season on Friday.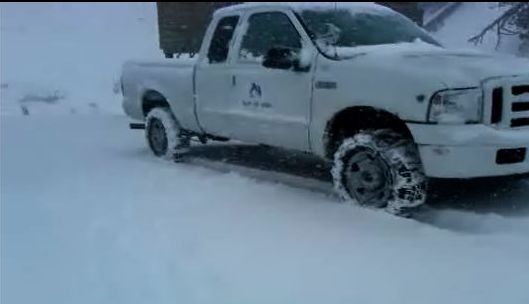 Snow levels were high and there was some rain on the snow that fell on the lower elevation of the Ski Area, but the storm left a 16 inch base, according to Joani Lynch, the Communications Director for Mammoth Mountain. Up high on the mountain, Ski Patrol has yet to assess the depth of the snow, but there could be as much as 6 feet, Lynch says.
We are so excited to start the season nearly four weeks ahead of schedule and to be able to reward our guests with a free day on the slopes, said Howard Pickett, Chief Marketing Officer of Mammoth Mountain. Mammoths high elevation will pay off for skiers and snowboarders who have been anxiously awaiting the coming winter, added Picket.
In 1994, Mammoth Mountain opened October 10, which makes the opener this year the second earliest opening in the history of Mammoth Mountain. To celebrate, the Ski Area is offering free lift tickets on Friday.
Dan Hansen with the Ski Area reports that Broadway Express will be open from 8:30 a.m. to 4 p.m. daily providing access to Broadway, Forest Trail, Mambo, St. Moritz, and Main Parkwith assorted rails and jibs. With the large snowpack at higher elevations on Mammoth Mountain, more chairlifts and terrain will be added as soon as possible, Hansen explained.
Its only one lift for opening day, but its mid October and almost a month before the Ski Area was scheduled to open. The ski season officially begins at 8:30 am Friday morning.