By Deb Murphy
It took a while, but both the town of Mammoth Lakes and Mono County have decided on a tax rate range to appear on this June's ballot. The two measures are nearly identical. The slight differences reflect the potential differences in the two jurisdiction's cannabis-related businesses.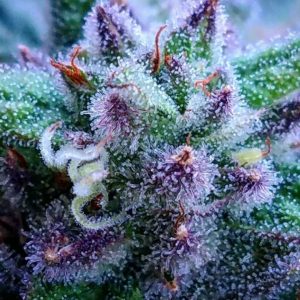 First – Mono County. The rates were all but a done deal at the Board of Supervisors' workshop last week. The only remaining question was whether to put the issue to a vote in June or November. Finance Director Janet Dutcher felt the measure could lose momentum if the Board opted for a November ballot. "There's a lot of media coverage now," she said. "And the focus in June is generally on more local issues."
The Board agreed.
The rates are as follows:
Retail: an initial rate of 4-percent with a maximum of 8.

Testing labs: Initial rate: 1-percent with a 4-percent maximum

Distribution: start at 2-percent with a maximum of 4.

Manufacturing: start at 2.5-percent with a maximum of 4.

Cultivation: Outdoor operations start at $0.50 a square foot of canopy with a maximum of $1.50; nurseries start at $0.50 with a maximum of $1.50; indoor with mixed lighting start at $1.50 with a $2.50 maximum and indoor with artificial lighting start at $2 with a $3 maximum.
Mammoth's Town Council was still wrestling with starting rates at Wednesday's meeting.  Councilmember Bill Sauser's concern was getting the measure passed with a low starting rate. The rest of the Council opted to stick with the initial rates set by the County.
Town rates are a little simpler:
Retail: an initial rate of 4-percent, with a floor of 1 and a maximum of 8

Manufacturing, cultivation (based on gross receipts rather than canopy square footage) and distribution: 2-percent initial rate, maximum 8, floor 1

Testing: starting rate of 1-percent with a maximum of 4.
County rates will only be charged in the unincorporated parts of Mono. Both measures will appear on the Town of Mammoth Lakes ballot.