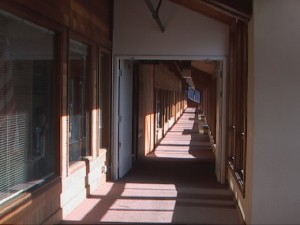 Negotiations between the Town of Mammoth and Mammoth Lakes Land Acquisition have actually begun. MLLA holds the some $40 million debt from the Hotcreek lawsuit.  Town Financial Advisor Marianna Marysheva-Martinez said that this week, after a series of closed meetings, both parties entered the negotiation stage following many informational meetings.
In a meeting last Tuesday, Martinez said, the two sides began discussion of the settlement in negotiation terms.  She said that the Town would set up follow-up meetings soon.  Last Tuesday, Martinez and Town Manager Dave Wilbrecht briefed the Town Council in a closed session and received direction on how to proceed.
The negotiators for Mammoth are Martinez and Wilbrecht.  Negotiators for MLLA are Terry Ballas and Jay Becker.  The areas of negotiation are price and various options for terms of payment.  The court had awarded MLLA a $30 million judgment against Mammoth. Attorneys fees and interest have bumped the amount up past $40 million.
When will this settlement go to public discussion?  Martinez said it's too early to say and that officials will have a better sense of that as negotiations proceed.