Press release from the Department of Justice
Office of the United States Attorney
Eastern District of California
United States Attorney Benjamin B. Wagner
FRESNO, Calif. — Jonathan Cornelius Bourne, 59, of Mammoth Lakes, was arraigned today before United States Magistrate Judge Barbara A. McAuliffe after a federal grand jury returned a 21-count indictment against him, charging him with violations of the Archeological Resources Protection Act, United States Attorney Benjamin B. Wagner announced.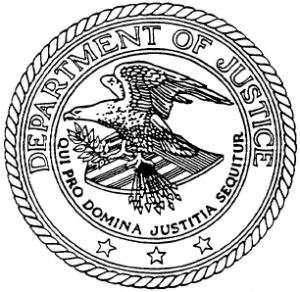 According to counts one through eight of the indictment, in 2010 and 2011, Bourne transported archeological resources from Nevada into California that were found on public lands and were over 100 years old. Among the items removed were obsidian biface tools, Steatite pendants, and glass beads allegedly removed from a tribal cremation and burial site. Counts nine through 14 charge Bourne with unauthorized excavation and removal damage or defacement of archaeological resources in Death Valley National Park, Inyo National Forest, and Sierra National Forest. The Native American cultural artifacts taken in 2010, 2011, and 2014, such as dart points, stone tablets, and a juniper bow stave were over 100 years old.
According to counts 15 through 20 in the indictment, Bourne willfully injured property of the United States by excavating, removing damaging and defacing cultural artifacts on land administered by the United States Forest Service and the National Park Service in the Counties of Mono, Inyo, and Fresno.
"This indictment shows that the prohibited acts including the unauthorized damage, alteration, excavation, and removal of archaeological resources on federally managed public lands is a serious matter," said U.S. Forest Service Law Enforcement Special Agent Mike Grate.  "We want to thank all the agencies involved for all the hard work in bringing this to closure."
At the arraignment, Bourne pleaded not guilty to the charges and was released on his own recognizance. His next court hearing is a status conference before United States Magistrate Judge Sheila K. Oberto on December 7, 2015.
This case is the product of an investigation by the United States Forest Service, National Park Service, and the Bureau of Land Management. Assistant United States Attorney Laurel J. Montoya is prosecuting the case.
If convicted, Bourne faces a maximum statutory penalty of 98 years in prison and a $2,030,000 fine. Any sentence, however, would be determined at the discretion of the court after consideration of any applicable statutory factors and the Federal Sentencing Guidelines, which take into account a number of variables. The charges are only allegations; the defendant is presumed innocent until and unless proven guilty beyond a reasonable doubt.