A hiker in the Horsehoe Lake are above Mammoth made a grim discovery over the week-end. The Mono Sheriff's Office reports that a hiker on the trail that circles around Horseshoe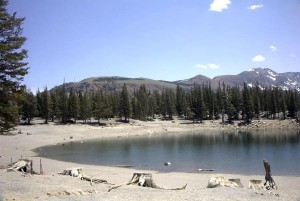 Lake came across the body of 78-year-old Real Balthazar of Mammoth Lakes.
The Sheriff's Department said that the hiker found Mr. Balthazar lying in the middle of the trail. When Mr. Balthazar did not respond, the hhiker returned to his vehicle and called 911. The man also let Forest Service personnel in the area know of the incident.
Forest Service personnel, along with a Mono Sheriff Deputy, hiked to the location where Mr. Balthazar was found to be deceased. The nature of death is classified as natural pending autopsy results.