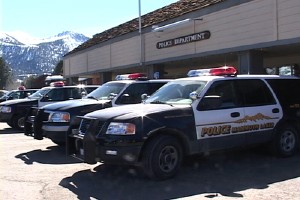 The Mammoth Police Department has issued a press release warning local residents of an internet scam.
Detective Doug Hornbeck says that the scam has affected people selling items on EBay or Craigslist. What happens is that a so called buyer wants to send you a check with an amount larger than the requested asking price. This buyer then asks that you deposit the check in your bank account and send the buyer a cashier check or money order with a lesser dollar amount. Hornbeck says this is a scam and asks that you not deposit the check or send the buyer a cashier check or money order.
One local resident has reported the scam, and Mammoth Police have been advised of another local resident selling an item on Craigslist who was also sent the same e-mail and a check for $3000, Hornbeck reports.
If this happens to you, the detective asks that you not delete the e-mail because it contains vital information for the investigating officer. Besides law enforcement, Hornbeck also suggests that you contact EBay and Craigslist to file a complaint.
If you have any questions call the Mammoth Lakes Police Department and Detective Doug Hornbeck at 760.934.2011 ext 17.
.