Press release from Mammoth Lakes Police Department
From Thursday, February 13 th to Monday, February 17 th , six members of MLPD's &
MCSO's MLPD Explorers Post 7880 joined their peers from all over the State of
California at the Explorer Academy, an abbreviated version of the LawEnforcement Academy.
In all, 135 police explorers graduated from the Orange County Law Enforcement
Winter 2020 Explorer Academy, Class 90. The Orange County Law Enforcement
Explorer Advisor Association (OCLEEAA) hosts the Academy twice a year and has
been doing so for over 30 years.
This academy is challenging, both mentally and physically.
Explorers experienced physical training (including a dab of pepper spray on their
eyes), drills and classroom instructions. They also attended classes in ethics, traffic
control, preparing for a career in Law Enforcement and numerous other topics.
There were also demonstrations from the Bomb Squad, K-9 Teams, Chemical
Agents, SWAT and Helicopter Ops. Attending and completing the academy builds
confidence and perseverance in these law enforcement officers of the future.
MLPD couldn't be prouder of the Department's six Explorers that graduated from
this year's OCLEEAA Explorer Academy. Explorer Cecena and Explorer German
brought home two awards for their excellent work.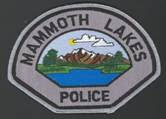 If you are interested in the Explorer Program, please contact Officer Hansen at
760-965-3703 or [email protected]