The men in Santa Monica who will collect on the $30 million Hot Creek court judgment have "asked for a lot of information," said Mammoth's Town Manager Dave Wilbrecht as he explained to the Council of Governments the radical budget changes underway in the Town of Mammoth Lakes.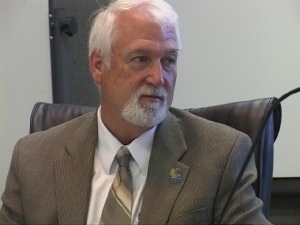 Wilbrecht repeated what many already know – the Town Council will vote on the final version of an interim budget on Wednesday. It's interim because Mammoth Lakes Land Acquisition of Santa Monica has not yet weighed in with its payment demands.
We contacted Mark Rosenthal of Raleigh Enterprises for his comment. He emailed that he would contact Jay Becker who is more directly involved with the issue and the upcoming negotiations over payment. We have not heard from Becker yet. Wilbrecht said on the Town's part, officials will try to identify for MLLA what is available and what is not for payment.
Wilbrecht said MLLA has asked for a lot of information, and the Town, he said, is doing its best to provide it. Wilbrecht called it "a piece of work." On the Town's side, Wilbrecht said they're moving fast to identify basic priorities to deal with a separate crisis – a $2.8 million budget short fall for this fiscal year.
Mono Supervisor Byng Hunt of Mammoth Lakes asked if reports are true that interest on the huge debt might add up to $2 million per year. Councilman John Eastman said, "The numbers are crazy, and we're not in negotiations yet. There are a lot of options." Eastman said that in the end the ultimate deal would be bankruptcy. He said, "It's not in either of our interests to go to bankruptcy."
Eastman had earlier commented that the current budget crisis came about in part because in the last three years the Town's budget was balanced using reserves, apparently without Town Council knowledge.