Employees that the Mammoth Lakes chamber is recognizing this week as Ambassadors of the community: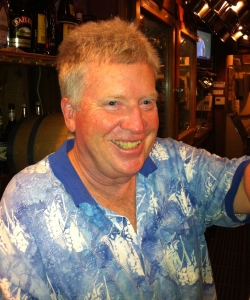 Otis Hein: Otis is a bartender at Angel's restaurant. He was working the night of the recent Mammoth Lakes Police Department fundraiser. It was a very busy evening at the bar. Otis provided outstanding service by recognizing and acknowledging customers as they approached the bar, even as he was serving others, and providing timely and accurate orders with a big smile despite the crowd. Not everyone provides great service when it's busy. Otis is a great example of how to provide great service even when it's crowded.
John Bitzberger, Mammoth Mountain Ski Patrol, on Saturday, April 9, 2011 a guest was injured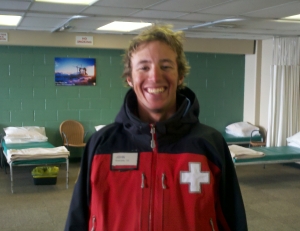 skiing but not serious enough to require emergency treatment at the hospital. The guest needed a wheel chair and he needed a ride to his condo. The guest was not able to contact any of his party to help him. John, the patroller who brought the guest down the hill, wheeled the guest out to the parking lot to his own vehicle and took him to his condo. Wow, that is going above and beyond. Through his initiative and extra effort John turned a negative situation into a positive one!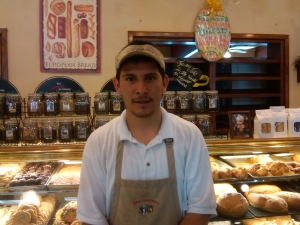 Ivan Eduardo Bramona Fierro: Eduardo works at Schat's bakery in Mammoth. He is a great sandwich builder. He is patient and enthusiastic while customers ponder their culinary options and he never fails to suggest a cookie to top off the lunch. Eduardo's attention to detail, patience, and kind demeanor earn him recognition as a Mammoth Ambassador!