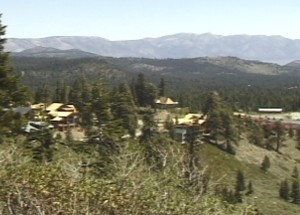 Mammoth Lakes
Chamber of Commerce

News for the week of August 6, 2012
How to Get Google to LOVE You And Your Customers to FIND You, Part II

On Sept 11th from 9am to 11am at Mammoth Lakes Foundation, Edison Hall. Christie Osborne will delve deeper into topics that were skimmed over. Even if you weren't able to come to the first part, you will be able to pick up from where we left off.

Volunteers Needed

The Chamber of Commerce is very proud to present the 4th annual Mammoth Rocks – A Taste of the Sierra. However, in order to keep building on our success, we need you to volunteer some time! FREE Mammoth Rocks Volunteer t-shirts for you!

Mammoth Times

Did you know that the Mammoth Lakes Chamber has a monthly one page spread that is in the Mammoth Times? Check it out this Friday!

UPCOMING EVENTS

Aug 8th, 3-5pm

Chamber Board Meeting
@ ML Tourism Board Room

Aug 14th, 5-7pm

Monthly Mixer
@ Mammoth Lakes Foundation

Aug 24 & 25

Mammoth Rocks –
A Taste of the Sierra
@ The Village at Mammoth

Aug 28th, 12-1pm

Monthly Luncheon
Guest Speaker: Greg Norby, MCWD
@ Rafter's
Volunteers & Sponsors

1. Get the word out. Invite your friends!
2. Be a Volunteer. There are many differentshifts available.
3. Be a Sponsor. Please contact Larry Larsen for more information.
4. Sign your restaurant to participate.

Buy an Ad

Promote your business here. We are selling space for $25 per distribution. Please contact Quart Keyes for more information on this space.