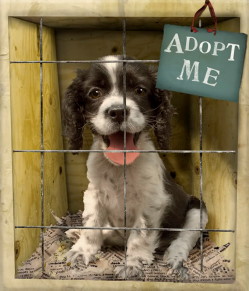 Tuesday, Aug. 27
11 am-1:30 pm
Dogs & cats from the Big Pine Animal Shelter /Eastern Sierra Dog Rescue will be at the Mammoth Library for meeting & greeting & even taking home! Everyone who adopts a dog will receive a FREE copy of Until Tuesday by Luis Carlos Montalvan.
Pet Food Drive
ends Aug. 31
For local shelters & rescue groups
All Mono County Libraries are accepting donations of pet food, treats, toys, and blankets to benefit the Bridgeport & Whitmore animal shelters through Aug. 31. Opened bags of unused/unspoiled food will also be accepted. Donate & receive a FREE book or $1 off of late fines!!
Labor Day Weekend
Used Book Sale
@ the Mammoth Lakes Library
Friday, Aug. 30: 11 am-5 pm
Sat., Aug. 31: 9 am-3:30 pm
Bag Sale: Saturday, 4-5 pm
A Mammoth Summer Tradition!
Thousands of books, 100% donated! Paperbacks: .50-$1; Hardcovers: $2;
Coffee Table books: $5; Includes rare/vintage books at separate prices
All proceeds benefit the ML Library!