UPDATED 2 P.M. 3-2-11
The Mammoth High School boys soccer team reached CIF-Southern Section Division 7 championship game with a 3-2 semifinal victory Tuesday over visiting West Shores (Salton Sea) at Bishop City Park.
The Huskies will play No.-1 seed and undefeated Cate (Carpinteria) in the title match Saturday at Warren High School in Downey. Kickoff is scheduled for 2:30 p.m. Cate defeated University Prep 6-0 in the other semi.
The Huskies got off to a quick start against West Shores, scoring an early goal and adding two more for a 3-0 halftime lead.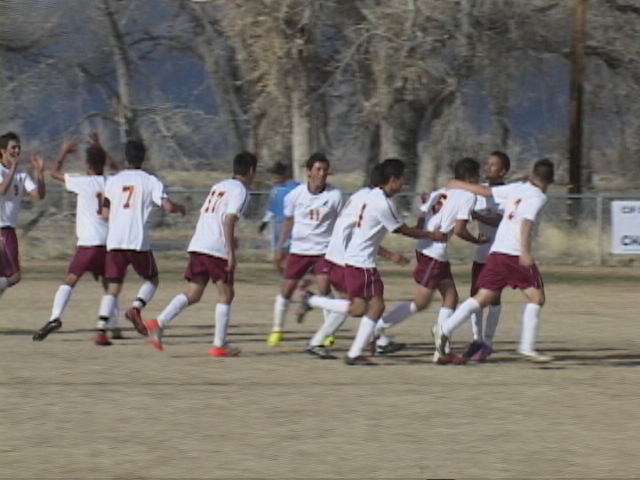 Emilio Flores, Jesus Leon and Juan Maldonado scored for Mammoth.
But West Shore stayed tough in the second half, scoring back-to-back goals about 12 minutes into the second half.
Mammoth, however, was able to hold off several West Shores scoring chances, while the Huskies missed a few of their own.
But when the final whistles sounded, scores of Mammoth fans stormed the field and congratulated their Huskies.
Mammoth, coached by Hector Villapondo and the No. 2 seed in the Division 7 tournament, has won four matches in the playoffs, officially titled as the Ford Championships Presented by Farmers. The Huskies improved to 21-2-3 on the season, while West Shores finished at 20-6-1.