The new Chief Financial Officer selected for Mammoth Hospital has backed out, according to Administrator Gary Boyd. David Rollins was scheduled to start work this week in Mammoth. Instead he took another job in Oregon.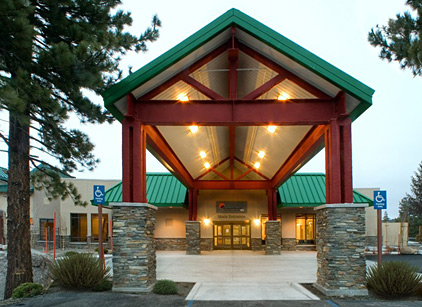 Administrator Boyd said that The Camden Group will continue to handle CFO services for Mammoth Hospital until another CFO is located. The job has been posted, and Boyd said he has received 10 or 12 inquiries. Phone interviews will be conducted next month.
Boyd said the hospital is, meanwhile, "going very well." He said the bottom line for the end of the fiscal year on June 30th was in the black. The first month of the new fiscal year, he said, was also in the black.
When asked how the failures in the billing system are going, Boyd said that accounts receivable are still out 70 days. He said that staff are working on glitches in the system. Boyd said the goal now is to get accounts receivable down to the mid-60 day range in the next four or five months to the end of the year.
Total accounts receivable to be collected – $16 million, which is down from more than $18 million a year ago, according to Boyd. The total budget sits at roughly $55 million.