After several months of financial hurdles, employee layoffs both voluntary and involuntary, and a Chief Financial Officer who came and went in the night, Mammoth Hospital is regrouping one step at a time.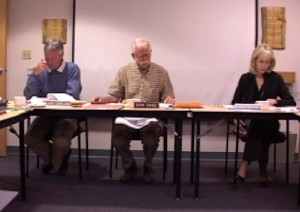 At the Sept. 24 Board meeting, Jo Convis, a consultant from the Camden Group in El Segundo, Calif. was back at the table. Convis had served as the hospital's interim CFO from April 2008 until the time the hospital hired James Hughey.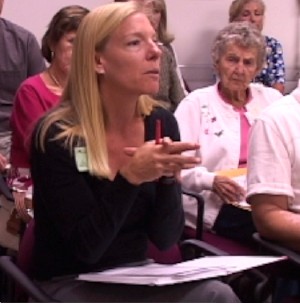 Convis then served as a budget consultant while the new CFO got his feet wet. She had just wrapped up her work with Mammoth Hospital in July when Hughey resigned.
"So, I had a month off and now I'm back again," Convis said.
She will continue to help the Hospital strategize for its future until they find a new CFO, and is starting by going through each department to clean up the way things are billed. One of the strategies Convis hopes to begin to implement, with the help of Chief Operations Officer Joe Bottom, is to raise up front accurate bills from about 55 percent to approximately 80 percent.
The cleaner the claim up front, the fewer adjusted bills have to be sent, according to Chief Executive Officer Gary Boyd.
The Hospital hopes that fewer adjusted bills being sent will help with the confusion that patients have with the Hospital's billing system. Chairman of the Board Don Sage, however, reported as a member of the Finance Committee that until the billing department's software program is fixed, the system will continue to be confusing. Mammoth Hospital is made up of the hospital as well as several clinics. Currently, every time a patient sees a doctor they receive a bill, some could be from clinic visits while others could be from hospital visits. The Hospital is looking for software that would combine the two areas in one bill.
"The billing department is doing a good job collecting what they are collecting, but we do need to do some work on the system," Bottom said.
While they wait, however, the Hospital did manage to make $351,000 over their budgeted gain of $162,000, which left them with a gain of $189,000 over what they expected this year.
"We have to credit a large portion of this to the management team for making tough decisions in the past months," Bottom said, referring to the cutbacks the Hospital recently suffered.