One more twist in the financial world of Mammoth Hospital. The recently hired Chief Financial officer, James Hughey, will leave.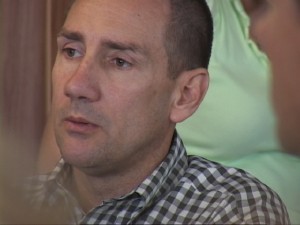 Hospital Administrator Gary Boyd said that Hughey will leave July 31st to go to work at the San Mateo Medical Center. Hughey has worked at Mammoth Hospital just over three months. Why the sudden departure?
Administrator Boyd said that Hughey told him that the small town life had a bigger impact on him than he thought it would. At a recent employees' meeting, Hughey had spoken candidly about the hospital's chronic deficit.
Did Mammoth Hospitals considerable financial problems and employee lay-offs cause Hughey to leave? Boyd said, No. Not at all. Boyd said that the facility to which Hughey will go has its own financial issues with county money problems there.
Will Mammoth Hospital replace Hughey? Boyd said he would inform the employees and Board of Directors first before revealing his plans to the public. Boyd said after Thursdays hospital board meeting, he would reveal his plan. That meeting is scheduled for Thursday morning, open session at 9 am in Conference Rooms A & B.
In earlier comments, Boyd had emphasized the importance of the depth and strength of the financial department of the hospital.
As for the lay-offs of 20 workers, Boyd said that he has received 25 applications for voluntary separation from the hospital. That process continues. Boyd did say that there will be no need to go beyond voluntary terminations.