Another recent Mammoth crowd pleaser – Mammoth Hospital's 30th anniversary celebration and Health Fair over the week-end.
In addition to fun stuff, the Health Fair included very meaningful health checks – blood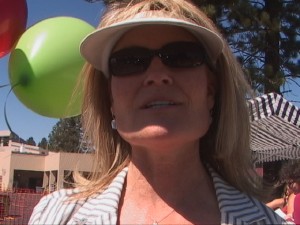 pressure, cholesterol and much more. Cleland Hoff ran into the Hospital's Lori Ciccarelli, who said, "I am very pleased. A lot of people came out to enjoy our community health fair. We are offering free medical presentations, discounted lab work, wonderful informational booths."
One more way to raise awareness of critical health markers and ways to keep health in good shape as the years go by for the hospital and for the community.