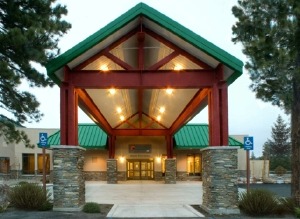 (Press Release)  Three of the Southern Mono Healthcare District (SMHD) Board of Director Board terms expired on November 30, 2012.  There were only three candidates who submitted applications for those positions; an election was not required.
At the November 20, 2012 Mono County Board of Supervisors meeting, Helen Shepherd, Dr. Maria King, and Dr. Stephen Swisher were appointed to the three vacant Board seats in lieu of an election. All three will hold a four-year term ending on November 30, 2016.
The three new Board members were sworn in early in December and took their seats on December 20, 2012 at the regular meeting of the SMHD Board meeting. The SMHD Board will appoint the officers at their annual meeting that will be held January 17, 2013 at 8:00 a.m. in the A & B Conference Rooms at Mammoth Hospital.