As employees and citizens continue to criticize Mammoth Hospital officials for alleged mismanagement, the officials themselves defend current moves to lay off 20 workers and stabilize the hospital finances.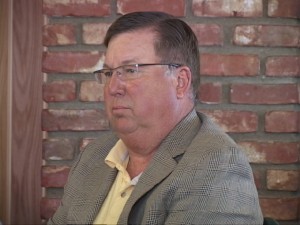 To those who find fault with the hospital hiring a new controller and at the same time laying off employees, Administrator Gary Boyd defends the plan. "It's one of the most important areas to address – the financial department. We need depth and strength in financial management."
Why does Mammoth Hospital need so many top managers – a CFO, COO, CEO and now controller? By comparison, Northern Inyo Hospital employs one Administrator to handle management and finances of the facility. Boyd said that Mammoth operates a fairly large outpatient presence in Mammoth, Bridgeport and Bishop and contracts with all physicians. "We have a larger organization," he said, "it's tough to compare them."
Others have questioned no cuts in physician reimbursements, and, instead, increases while others lose their jobs. Administrator Boyd said that physician contracts are based on fair market value. Has the hospital considered basing doctor reimbursements on money collected instead of money billed? Boyd said they've discussed that possibility but have made no plans to change.
To rumors that Mammoth would shut down its Bishop clinic, Boyd said that would not happen. He said there was discussion about moving the billing office that operates in Bishop, but the decision was made to leave the office in Bishop.
Does he plan a second wave of lay-offs? Boyd said there have been no discussions about a second wave. "Only talk," he said, "that if conditions worsen, there could be elimination of un-filled positions."