Mammoth Hospital Administrator Gary Myers, who has headed the organization for 13 years, says he's ready to move on. Word of Myers' resignation had spread through the town, and he confirmed that it was a decision he had struggled with over the past year.
Asked if the serious financial problems had contributed to his resignation, Myers said that he sees the issues as short-term cash flow problems. He said that the financial issues played some role to some degree in his decision.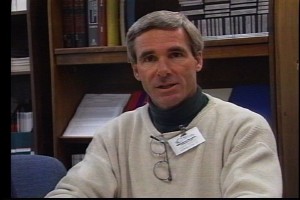 Myers said candidly that "the truth is I have been struggling to get up and go to work. It's a classic burn-out situation." Myers said he would like to return to physical therapy work part-time, spend time with his family and personal activities he enjoys.
Administrator Myers said that his job has changed considerably – from one of developer of new services and facilities to the need for an astute business manager. He sees his own strengths in development and not ongoing business management.
As for the challenges that Mammoth Hospital faces in the future, Myers said the impacts of health care reform will be huge. In the meantime, uninsured or underinsured patients will remain a problem, he said, as will the lack of affordable housing in Mammoth.
The overall shortage of nurses, technicians and doctors has hit hard, too.
Selection of a new administrator will apparently proceed until Myers leaves December 31st.