As the Town of Mammoth continues to restructure its budget and the way the government is run, a subcommittee is forming in order to make sure, as things change, recreation does not get left out in the cold.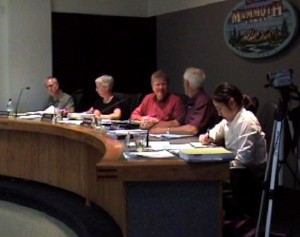 It has already been discussed in previous Town Council meetings that the tourism half of the Tourism and Recreation Department will break off into a Destination Marketing Organization, or DMO, which will operate outside of Town government. Until recently, however, public discussions had not taken place regarding what would happen to the recreation half of that Town department.
The issue has come to the forefront and now there are two restructuring committees in place; one for the DMO and one for the recreation transition.
At the Sept. 16 Council meeting, Town Manager Rob Clark, who is not involved in the transition committees, laid out what he believed to be important issues the committees should consider when determining how the transitions would occur. He also pointed out that using Measure A funds for the DMO and saving some for recreation, or "resort programming," should also be considered.
Tourism and Recreation Commissioner Teri Stehlik is heavily involved in both transitions. She asked that even though the issue of restructuring was on the agenda that the Council avoid developing preconceived notions of what the outcome would be from the committee's work.
"Let the committees do their work," Stehlik said.
At this time a deadline of the Town Council meeting on Nov. 18 has been set for the committees to report back on how the transition will occur. Stehlik did request that the deadline not be a hard one since there is a balanced budget in place for Tourism and Recreation through June 2010. Council members agreed that they wanted to keep the Nov. 18 deadline for now and would see how the process was progressing at that time.
Councilwomen Jo Bacon and Wendy Sugimura will be involved in the subcommittee work.