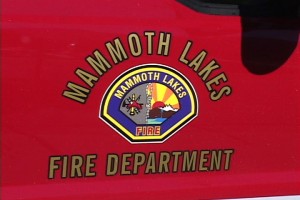 Formal Press Release
Passing of Division Chief Bill Anderson
It is with great sadness that Mammoth Lakes Fire Department reports the passing of long time friend and colleague William (Billy)  Anderson, retired Division Chief with MLFD.  Chief Anderson was diagnosed with brain cancer a few months ago that was determined to be caused by his years of fighting fires.
Billy started with the fire department in 1974, following his brother Tommy who joined in 1973.  Billy served the department and community for 38 years and retired as a full-time Division Chief April 30, 2012.  He was a very aggressive firefighter and enjoyed the fire service which was affectionately known as his second family.
Billy moved to Mammoth in the mid-70s and worked for Mammoth Mountain Ski Area for almost 30 years advancing to the position of Health and Safety Director.  In 2005 he was hired full time by the fire department.  He served the department as a Division Chief and oversaw the department's training and safety programs.  During this time Chief Anderson was responsible for training all of the department's new firefighters.
Billy has always been a pillar in the community and enjoyed all of the recreational opportunities the area affords.  Billy was the friendliest guy in town and could get along with anyone.  He was at his finest when welcoming the Wounded Warriors to Town.  His eight years of army service, including a tour in Vietnam, made him a natural for talking with the Wounded Warriors and their families.
Bill was a very devoted husband and father, he loved his family above all else.  Mammoth Fire will miss Chief Anderson, and our thoughts and prayers go out to his wife Valerie, children Scotty and Shelby, bother Tommy, and sister Mary.
Services will be held at St. Joseph's Catholic Church (58 Ranch Road), December 19th at 3:00 p.m. with a reception to follow at Mammoth Lakes Fire Station #1.  Parking at the church and fire station is extremely limited, so please visit the Mammoth Fire Department Web site for information on parking and shuttle busses; www.mlfd.ca.gov.
The Mammoth Lakes Firefighters' Association has established a "Billy Anderson Fund."  Anyone interested in donating to the fund can send a check to P.O. Box 5, Mammoth Lakes, CA 93546.