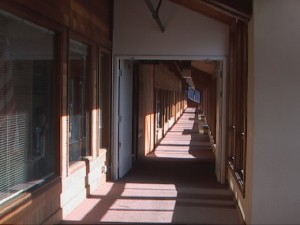 Officials elected to County office take their seats in January of 2015, but the newly elected Mammoth Town Councilmen will go to work June 18th.
John Wentworth, Shields Richardson and Colin Fernie will take office at the June 18th Town Council meeting, according to the Town Clerk.
As a result of the election of Colin Fernie, he will leave his seat on the Mammoth Planning and Economic Development Commission. In fact, the Town is looking for interested parties to apply for Fernie's unexpired term and for two other seats on the Commission that are currently held by Mickey Brown and Rhonda Duggan and are set to expire.
Also, unrelated to the June election are two seats on the Mammoth Recreation Commission set to expire. They are currently held by Patricia Agnitch and Elizabeth Truax. For those interested in either of these commissions, the Planning and Economic Development Commission meets on the second Wednesday of the month at 2pm. The Recreation Commission meets on the first Tuesday after the first Monday of the month at 2pm.
Interested parties should file an application with the Town Clerk on or before Monday, June 23rd at 5pm. Application forms are available from the Town Clerk at the Town Offices in Minaret Village Shopping Center. You can call the Town Clerk at 760-934-8989, extension 267. The form can also be found on the Town's website at www.townofmammothlakes.ca.gov.