A Mammoth couple suffered major injuries in a car accident near Little Lake on Highway 395 just after 5pm Sunday.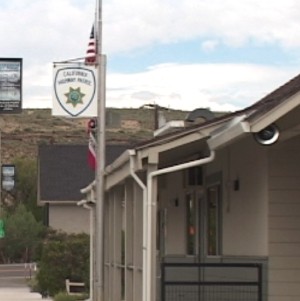 The CHP said that 76-year-old Patricia Rea of Mammoth was driving a 2005 Nissan. Officers said that Rea was northbound at an unknown rate of speed and fell asleep while driving. The CHP said that Rea left the roadway on the west dirt shoulder, woke up and turned the car to the right, over-correcting. The car went into a clockwise spin, according to the CHP, and overturned several times across all lanes of traffic.
Mrs. Rea's husband, 78-year-old Ralph Rea was in the passenger seat. He was taken to Ridgecrest Regional Hospital by ambulance. Mrs. Rea was airlifted to Antelope Valley Hospital.